When Disney created Fantasia in the 1940's there was apparently a phase in the preparation in which it was considered which stories and pieces to use.
There were a number of proposals that did not make it in the movie. I had never heard about anything besides Debussy's
Clair de Lune
that was animated but never included. But on the Disney Wiki there are sketches of those proposals, and some of them are beautiful.
Most striking I find the ones for
The Swan of Tuonela
, a piece by Sibelius based on the
Kalevala
. So it's not surprising that it is very Tolkien-like in its atmosphere and symbolism; in fact, it reminded me of a blend between
The last ship
and the
ship-burial of Boromir at the Rauros falls
: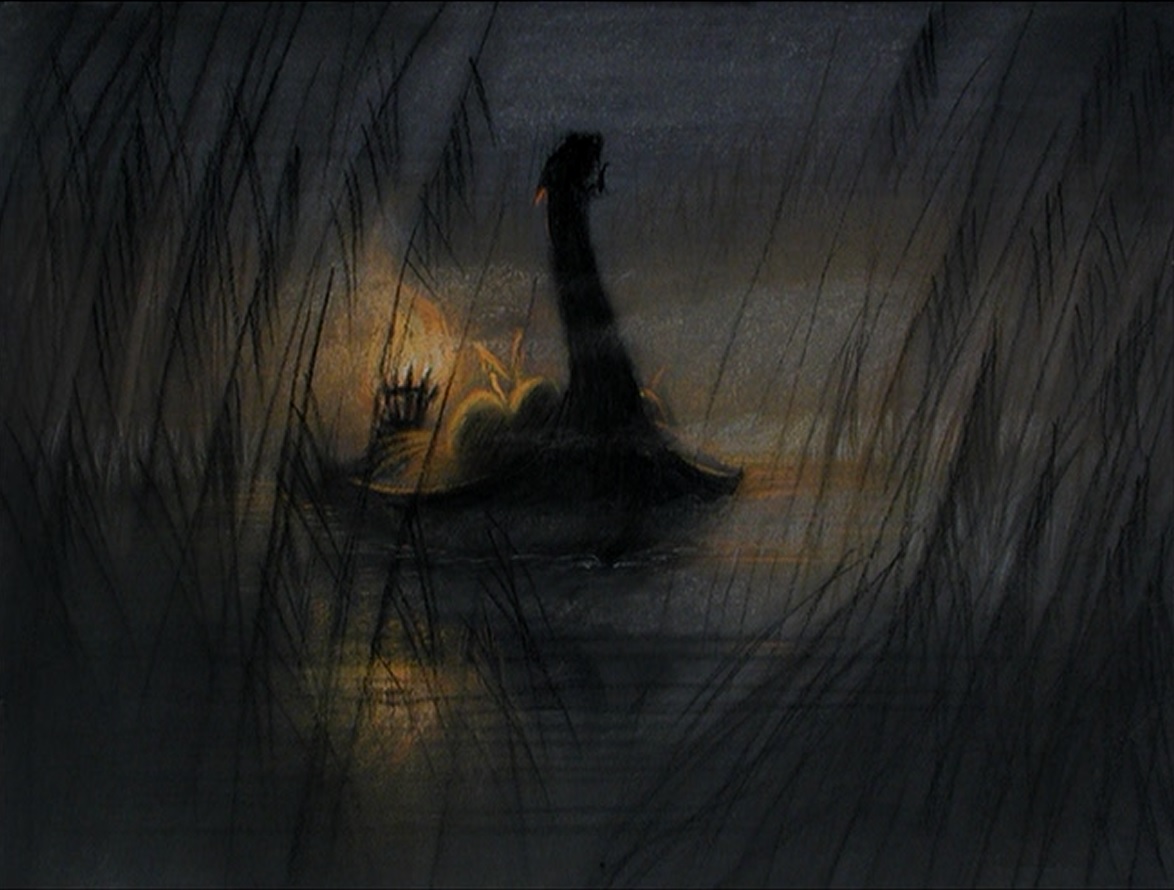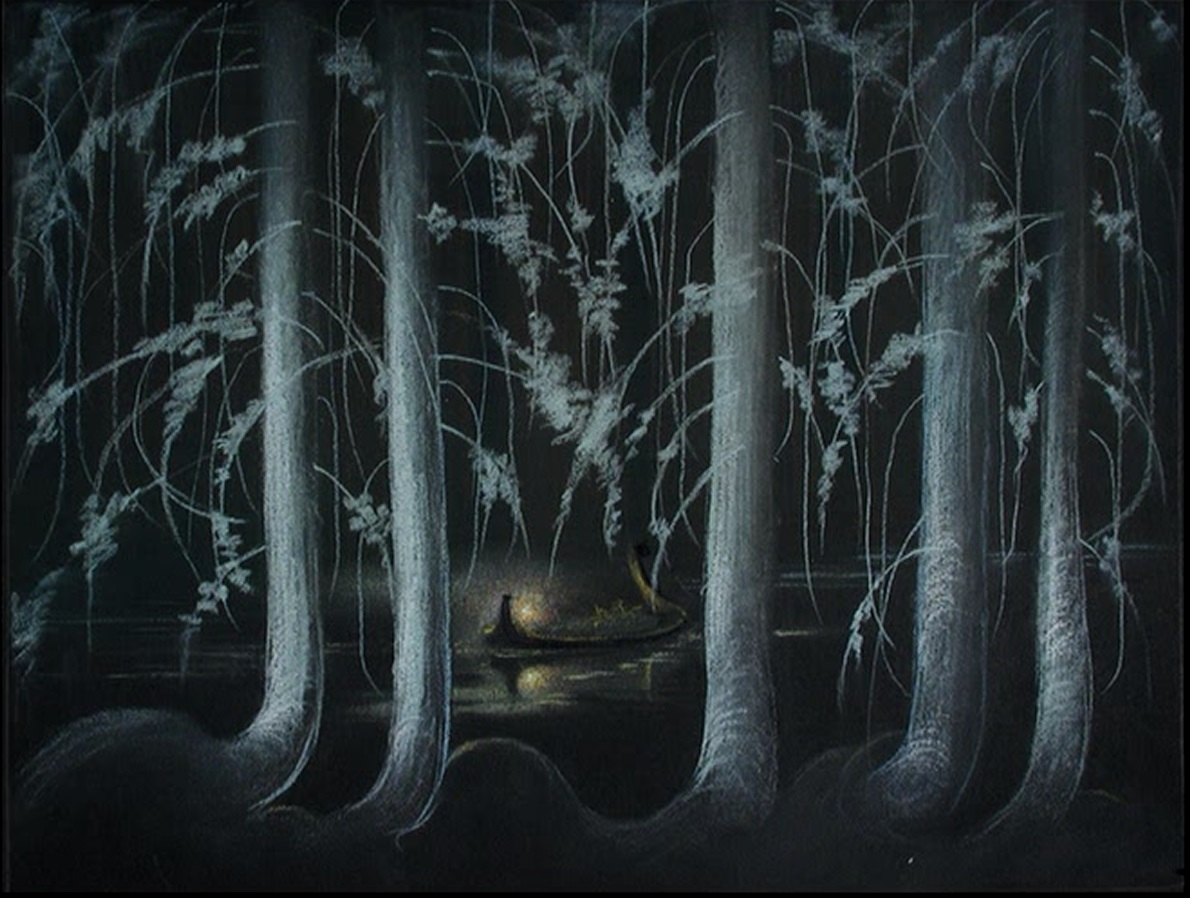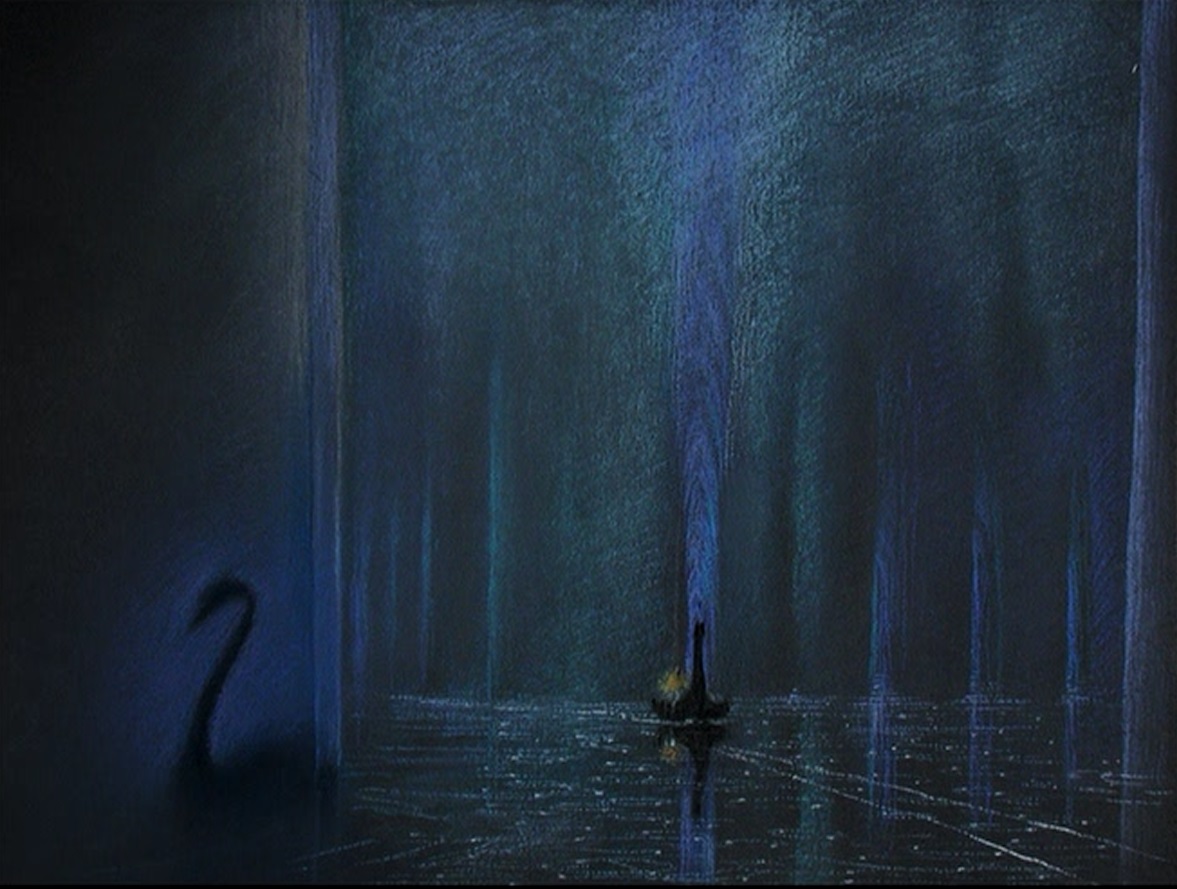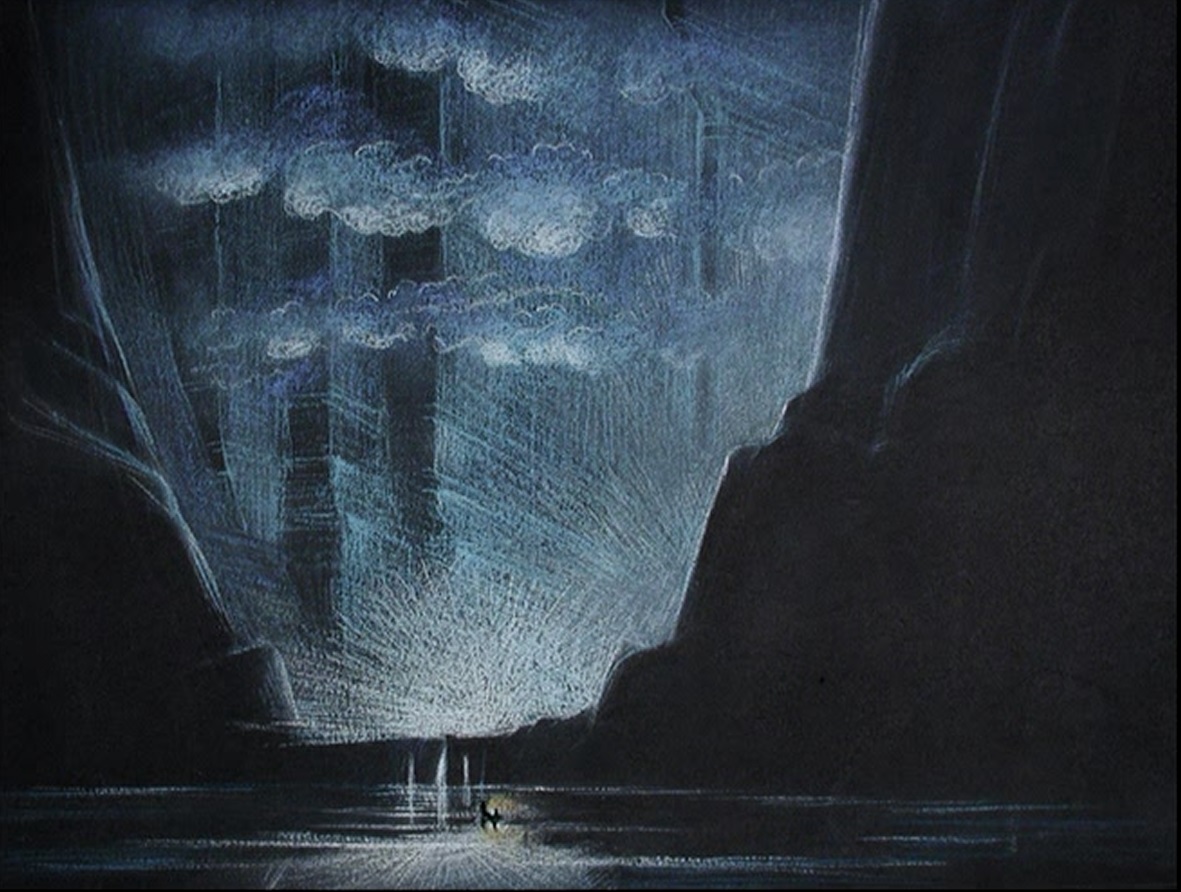 And here's the music that the animation was supposed to be set to: