I'm sure you all now Ted Nasmith's Tolkien artwork! I'm often struck by how wonderful his scenery is, though he seems to have a bit more difficulty with especially female faces: for instance, I was not all too enthusiastic about how he painted Lúthien Tinúviel, as in these sketches: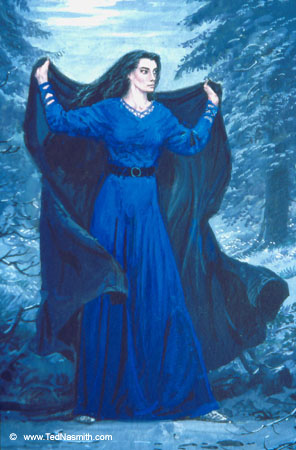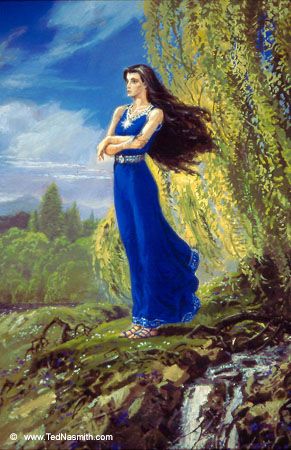 But there are a lot of paintings that I have never seen before on his website. And this one struck me because of its pure joyousness:
Also I think he got her much better than before.
PS - Ted is a lovely guy! He is super friendly and completely unpretentious. He's a good friend of Alex Lewis and Ruth Lacon, and thus I met him on the
Return of the RIng
event back in 2012 (and once or twice after that).